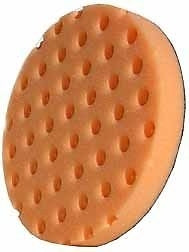 4"Lake Country Orange Light Cutting CCS (4 Inch)
Lake Country, OEM-Style, CCS Technology, foam pad.
Lake Country Manufacturing produces the most technologically advanced pads you can buy. Period. The foams they offer are engineered foams imported from Europe that are specifically designed for compounding, polishing and buffing.  American Made!
Professional results!
Medium Firm, high density foam for scratch and defect removal. Use this pad with polishes and swirl removers. It's an all around pad that will work on most light to moderate imperfections.
---
We Also Recommend
---