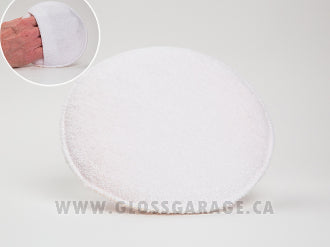 Gloss Garage Soft Pocket Wax Applicator Pad
The Gloss Garage Soft Pocket Applicator Pad (6-inch) By SM Arnold is a soft terry knit applicator with pocket gives you more control. Designed for quick and easy application of waxes, polishes, sealants, coatings and protectants to all surfaces. Can also be used to apply stain to wood finishes.
Works great with polishes, sealants, waxes, leather care products and more!
Durable design with soft exterior!
Terry cloth applicators are great for applying polishes, glazes, sealants, waxes, tire dressing, leather cleaners, leather conditioners and much more. Its soft surface will apply any product and allow you to work fast. Clean and reuse this applicator over and over again to maximize its value.
---
We Also Recommend
---