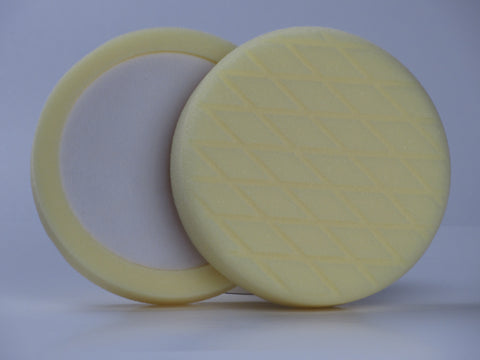 9 " Inch White Foam Polishing Pad
Gloss Garage House Brand, 9"Inch White European Foam Polishing Pad with hook and look backing. Serrated Foam Face to Dissipate Heat.
This pad has a mild cleaning action for removal of ultra fine swirl marks, car wash scratches and hazing. This pad will leave a swirl free gloss finish when used with finishing polishes and cleaners.
Professional Grade Product Delivers Pro Results without the Big Price.
---