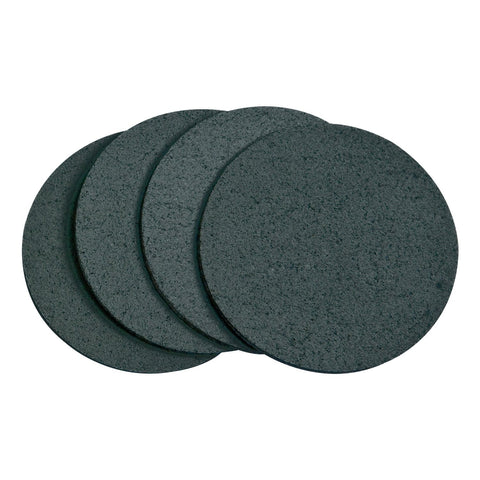 Meguiar's Unigrit 3000 Foam Finishing Disc (6 Inch)
The Meguiar's Unigrit Finishing Disc's make removing fine imperfections from your paint fast and easy! It can help you remove scratches, water marks, bird droppings, orange peel from the paint or restore oxidized and faded headlights. These ultra fine sanding pads are very user friendly as they help quickly remove blemishes with little effort and bare minimal haze, if any at all. Simply attach your Meguiar's Foam Sanding Interface (6") to your buffer and the hook and loop backing on your Unigrit Finishing Disc will secure the pad to the interface. Spray the Finishing Disc and the area you want to sand with some water. On a lower speed setting using minimal pressure buff away the imperfections just like you would with a polish. We recommend checking your work and cleaning the pad frequently. To clean the pad spray the pad with some water and run your finger or a clean microfiber along this pad to remove any residue, it's that simple! We always recommend starting with the least aggressive sanding pad and working your way up to the more aggressive pads as needed. If you are looking for an easy way to remove noticeable imperfections from your paint, look no further then the Meguiar's Unigrit Finishing Disc's!

Safely and easily remove deeper scratches and imperfections from your paint
Spray the surface with water for lubrication
Clean the pad frequently with water while sanding
Start with the less aggressive pads and move up as needed
Caution! For experienced users only. Even fine papers can cut through paint to the bare metal in the wrong hands.
---
We Also Recommend
---