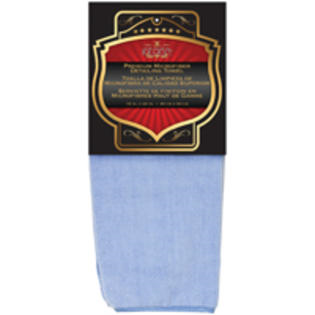 SM Arnold Large Blue Plush Microfiber Towel 16" X 24" Inches
Large Plush Microfiber Towel with piped edging is great for drying, general cleaning, dusting, detailing, and wax removal.
This Towel makes an excellent Drying Towel for Large Vehicles and Pick Up Trucks.
S.M. Arnold offers microfiber towels for a variety of uses. These towels clean without chemicals and are safe for all surfaces. They're soft, highly absorbent, and durable, and remove smudges, grease, and oils with ease. They even pick up dust and micro particles like a magnet! Each microfiber towel, if cared for properly, can be washed up to 500 times and still work like new.
---
We Also Recommend
---