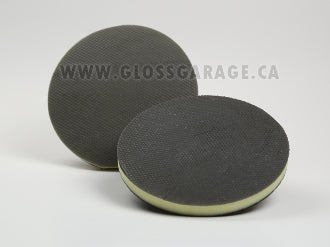 SM Arnold Speedy Surface Prep 6'' Clay Pad
Speedy Surface Prep Econo Pads work fast and achieve professional results with the new advanced polymerized rubber technology, the next generation of surface preparation. With either dual action orbital polisher or hand application, these pads quickly, easily and safely remove paint over spray, rail dust, brake dust, industrial pollutants, and other bonded contaminants from the surface of automotive paint, glass, moldings, and plastic.
Replaces the need for detailing clay and last for as many as 30- 50 uses from one pad!
Do not use on hot surfaces or direct sunlight and lube pad and surface with a quick detailer spray or Nano Skin Glide for best results.
Unlike clay, if you drop it on the ground simply rinse the pad of contaminants and carry on.
---
We Also Recommend
---