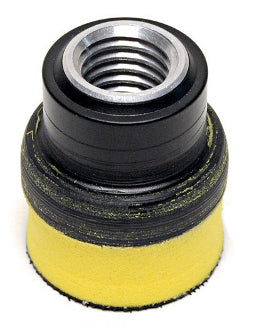 Flex Rotary Backing Plate 1"
Flex Rotary Backing Plate 1"
These precision-engineered rotary backing plates are specifically designed for professional detailers and body shops that require a robust backing plate that will be able to withstand thousands of hours of paint polishing. FLEX Rotary Backing Plates are available in 1, 2, and 3 inch diameter, making them ideal for "surgical buffing" on small and intricate body panels
FLEX Rotary Backing Plates utilize a 5/8 inch diameter shaft that accommodates the FLEX PE8 Kompakt Rotary Polisher and the FLEX PE14-2-150. For best results, we recommend using a Rotary Backing Plate Extension to further the distance between the body of the polisher and the backing plate, increasing precision and safety.
---
We Also Recommend
---